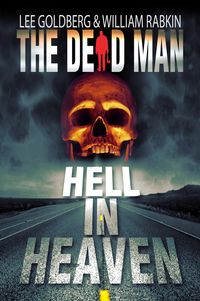 We've just launched a new DEAD MAN blog, which will feature contributions from all nine of the terrific writers who are working on this original book series. We'll be talking about the creative process behind the series, revealing details about current and upcoming titles, and sharing some of the reviews we've been getting.
The blog is a little thin now, since we are just getting started, but it should get a lot more interesting and full of content once we've got a few more books out.
But here's a taste of what's to come…the kick-ass cover designed by the amazing Carl Graves for THE DEAD MAN #2: HELL IN HEAVEN, which will be published in a few weeks.