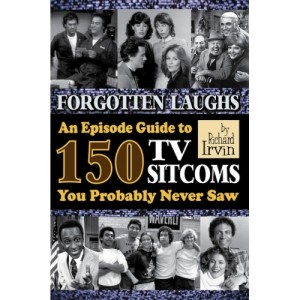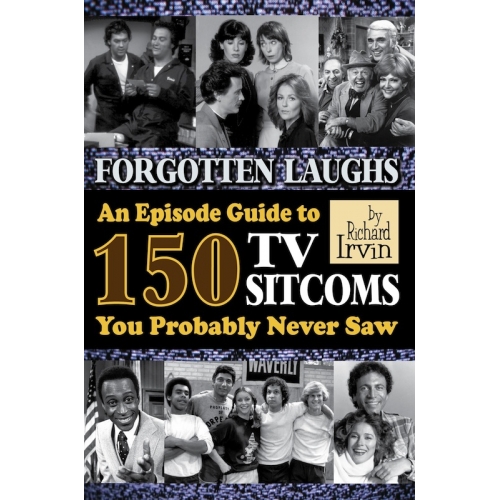 There are two great new books out that deal with forgotten entertainment: Richard Irvin's Forgotten Laughs: An Episode Guide to 150 TV Sitcoms You Probably Never Saw and Brian Ritt's Paperback Confidential: Crimes Writers of the Paperback Era.
Forgotten Laughs is a fantastic book from Bear Manor Publishing that focuses on comedies that lasted six episodes…or less. Many of the sitcoms were initially picked up for thirteen episodes but didn't survive past their first or second week on the air. Some of the shows were cancelled before even one episode got on the air.  The book includes detailed episode guides for the aired, unaired or, in some cases, unproduced episodes of each series and gives the backstories on their development and cancellation. It's a treasure trove of information and a fascinating glimpse into the world of network television scheduling and development. It's an exhaustively-researched, smoothly written, must-have reference book for TV industry followers. I absolutely loved it. I hope Irvin will follow up with a sequel covering forgotten one-hour dramas.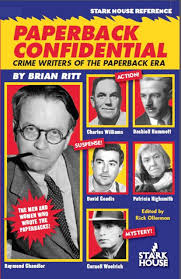 Paperback Confidential is an essential reference book for lovers of hard-boiled/noir paperbacks of the 1930s through the mid-1960s, most of them forgotten by most readers today. Ritt profiles 132 of the best loved, and also some of the most obscure, authors of the era. Authors include David Goodis, Norbert Davis, Marvin Albert, Dolores Hitchens, Fletcher Flora, Cornell Woolrich, Ann Bannon, Harry Whittington, and so many others. Ritt not only tells you all about them and their books, he also provides their pseudonyms and a selected bibliography of their work (some of these authors wrote dozens, if not hundreds, of books). Now whenever I pick up a vintage paperback from some author I've never heard of, this book will save me the hours I would have spent on the Internet searching for more information. It's no surprise that this terrific book comes from Stark House Press, the people who've so lovingly republished "lost" and/or long out-of-print books by Harry Whittington, Gil Brewer, Dan J. Marlowe, and James Hadley Chase among others. The people at Stark House are doing God's work, as far as I'm concerned.
(For the record, I independently bought both of these books…there were not provided to me for review)