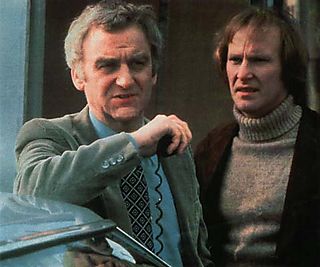 The big-screen remake of the cult UK TV series THE SWEENEY (one of my favorites) has been shut down just a few weeks before it was scheduled to go into production.  Variety reports that backer Fox Searchlight got cold-feet , worried that the $16 million movie from writer-director Nick Love wouldn't make money outside of England without a big-name star attached (bigger than Ray Winstone and Michael Fassbinder, who were taking over the roles originated by John Thaw and Dennis Waterman). But the producers insist the movie  isn't dead:
Rather than continue with pre-production in the hopes of nabbing a big
name at the last minute, Fox and DNA mutually agreed to step back and
wait. They are still hoping to go into production next year. Cult
writer-director
Nick Love
remains attached to direct.
[…]"We're confident we'll get the film made next year," DNA production chief
Allon
Reich told
DailyVariety
.