There have been a bunch of shows cancelled in the last few weeks after only an episode or two. But it could be worse. At least they aired. There are have been a surprising number of series over the years that were picked up by networks, went into production, and were cancelled without ever airing.

For example, Fox shut down writer/producer Glenn Gordon Caron's series FLING after seven episodes were produced and never aired them. They also cancelled the Scott Baio sitcom REWIND without airing it. And the same network had second thoughts after renewing FIRE CO 132 and shelved all 13 episodes produced for the show's revamped second season.
A pre-nose job, pre-L&O Benjamin Bratt starred in three episodes of JUAREZ, an ABC cop show that never aired. The WB cancelled MANCHESTER PREP after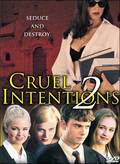 shooting three episodes that didn't air — but were later cut together into a direct-to-DVD movie (CRUEL INTENTIONS 2). A few years ago, TNT shelved all 13 episodes of its new drama series BREAKING NEWS without airing it (Bravo later burned off the episodes).
This is hardly a new phenomenon — NBC ordered 13 episodes of David Brenner's sitcom SNIP in the late 70s and cancelled the show without ever broadcasting it. There was an NBC sitcom that met a similar fate in the last season or two, but I can't recall the name.
Anyone else remember any other series that were cancelled before the produced episodes ever saw the light of a cathode ray tube?