My writing ritual is simple. I do my best writing from 8 pm-2 am…and I usually start my day at 10 or 11 am by rewriting what i did the day before. When that is done, I start writing "the new stuff." I repeat that process until the book is done.
I'm a big believer that writing is rewriting…and that it's always easier to rewrite crap than it is to fill an empty page…
Get. Something. On. The. Page.
That is my writing mantra.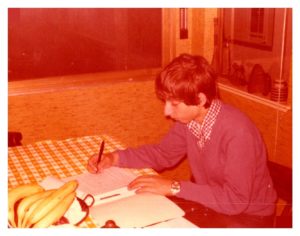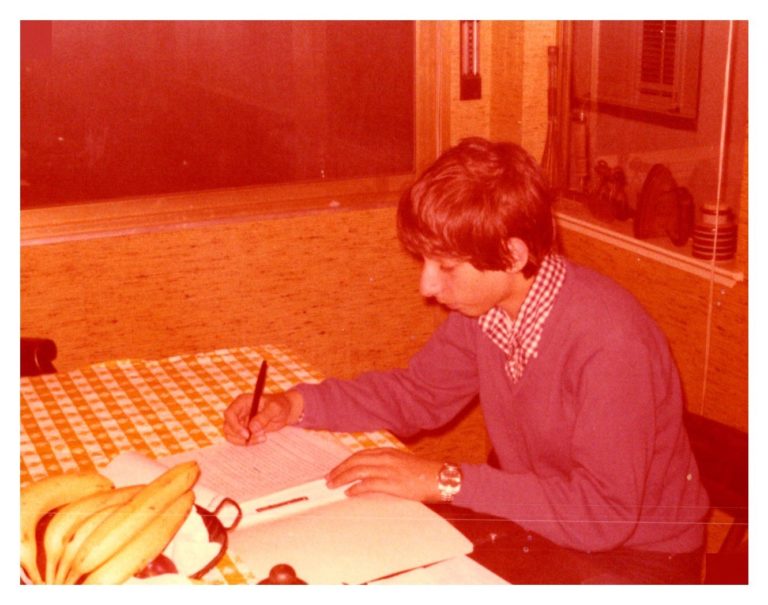 But that often means that what I end up with at the end of the day is terrible or just the broad strokes of what I am going for. I know I will go back, sharpen the dialogue and color between the lines, adding the character or details left out in my eagerness get something down. Or it can go the other way…I've written endless reams of exposition and dialogue that I need to trim with an ax. Ten pages of blather becomes three pages of tight, lean writing. If what I've written doesn't further the plot and reveal character then it has to go. I am also very aware the beat of my story, the pace…it's almost like tapping my foot to music. If i lose that beat, cuts or revisions need to be made to move things along.
I typically go through the pages with an eye toward cutting all the exposition that I possibly can,all the unnecessary details that slow the pace, and taking whatever clever lines I come across in prose seeing if I can put them into my characters' mouths instead. I strike out any cliche phrases, which were left as place-holders for actual writing that I'd do in the revisions.
I will often rewrite a scene four, five or six times before a book is finished. So when I complete my first draft, it's pretty close to done. Anything I do at that point, before turning it in, is more about tweaking and polishing.
PS – I should also mention that I always work from an outline, I never just wing it. I need to know where I am going so that when I'm writing I'm concentrating on writing, not plotting. My plot may change (and often does) as I write, and when that happens, I revise my outline. That is a continual process. I usually finish my outline, which I call a living outline, about a week before I finish the book.
(This post was originally written for April's The Big Thrill Roundtable)