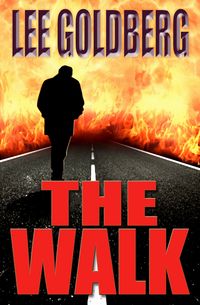 This was, far and away, my best month ever for sales of my out-of-print backlist on the Kindle.
I sold 3075 books and earned $6624.40 in royalties.  My biggest seller was THE WALK, which sold 1083 copies and earned $2230.98.  
I also did nicely on Createspace with the trade paperback editions of my books, earning $483.94 but not-so-well on the Nook, earning  just $211.46 (though I am told B&N was having accounting problems this month and may be adjusting those numbers upwards, as they did in December).
The grand total in royalties for January, not including Smashwords (Apple, Diesel, Kobo, Sony) or Amazon UK sales, is $7319.80.
By comparison, in January 2010, I sold 536 copies and earned $775 in royalties.
Unbelievable.
(My poorest selling books are the four JURY titles, formerly known as the .357 VIGILANTE series. I blame that, in part, on the negative reviews they've received due to sloppy proofreading. No matter how many times I've gone through the books, errors still seem to slip past me. So the books are now in the hands of a professional copyeditor…when she gets them back to me I will relaunch the books, give way free copies for fresh reviews, and update the product descriptions).