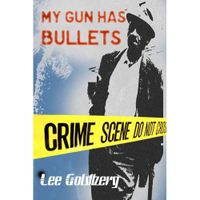 Can you tell a book by its cover?
The original, St. Martin's Press cover for my 1997 novel BEYOND THE BEYOND was horrible. It was a giant penis bursting out of a TV set against a piss-yellow background. I'm not kidding. You can see it here. I know for a fact that it killed sales. I was sent on a national book tour and everywhere I went, the booksellers said "we can't stick that book in our window, there's a penis on the cover!"
So when I did the Kindle edition, I asked my talented and wildly creative sister Linda Woods, a professional artist and author (Journal Revolution: Rise Up & Create! Art Journals, Personal Manifestos and Other Artistic Insurrections), to design a new cover in the same style as the one she designed for the Kindle edition of my first book, My Gun Has Bullets (which also had a horrible St. Martin's cover when it was first published). BEYOND THE BEYOND is a sequel to MY GUN HAS BULLETS, so I thought some consistency was a good idea. Isn't that what branding is all about?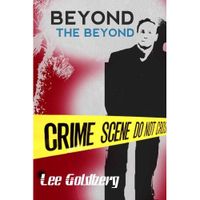 But while the Kindle sales for MY GUN HAS BULLETS have been brisk, the sales for Beyond the Beyond are flat. The culprit? I think it was the cover…again. It mayhave looked too much like the cover for My Gun Has Bullets and might have been confusing people into thinking it was the same book. 
So Linda has tweaked the cover for me. It's the one on the right. It will be interesting to see if a new cover makes a difference… 
Then again, maybe it's the book that sucks!