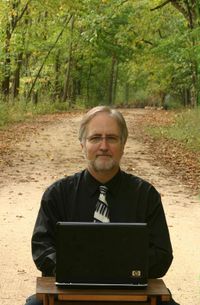 My friend Raymond Benson talks to Buzznews about what it was like to pick up where Ian Fleming & John Gardner left off as author of the Bond novels from 1997-2002. Here's an excerpt:
How did you go about laying the groundwork for your incarnation of James Bond?
Raymond: I was told by IFP (Ian Fleming Publications) that I could "use or ignore" anything that the other continuation authors (Amis, Pearson, Gardner) had done. I didn't contradict anything Gardner did, I just changed a few things back, like the whole "Captain"/"Commander" thing and the gun Bond uses.[…]Basically, the Bond continuation novels should not be taken as an extension of the series that was before it…. they are separate series by individual authors… the only thing we really need to be faithful to is Fleming's universe. After all, if we were REALLY being a continuation, then Bond would be in his 90s by now.

When you did the novelizations for the movies Tomorrow Never Dies, The World Is Not Enough and Die Another Day … What did you have to do to fit the stories into the reality and you'd already spun? 


Raymond: With the first one, "Tomorrow Never Dies", I tried to fit it in with the continuity after "Zero Minus Ten," my first Bond novel, and mentioned that 007 had been to Hong Kong etc…. but then after that I realized it wasn't worth the trouble. EON didn't care about the novelizations fitting in with my original books, and neither did IFP . They were treated like separate entities, just tie-ins to the respective movies, which is what they were. I don't consider the three novelizations part of my "oeuvre", so to speak.