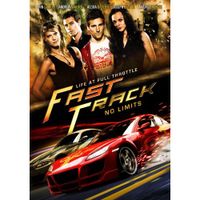 I'll be hosting a Live Author Chat/Webcast on Sunday, Oct 4 at 6pm PST…talking about my latest MONK book, MR. MONK IN TROUBLE & the Oct. 6 DVD release of my movie FAST TRACK: NO LIMITS. The cast of FAST TRACK is also scheduled to participate. But best of all, ANYONE ANYWHERE can join in by going to: 
http://live.expandedbooks.com/lee-goldberg 
Or you can talk to me, and everyone else who is watching, VIA WEBCAM…all you have to do is send an email first, with your Skype username, to: 
info@expandedbooks.com
Expanded Books will connect you via Skype so you can participate in the show….and be seen by people all over the world. 
Live Author Chat is a new service from Expanded Books that uses cutting-edge video streaming and television technology to broadcast author chats in real time, via the web. Each chat is a fully produced and customized live webshow where up to four people can communicate with each other simultaneously via video webcam while many more participate via chat and tens of thousands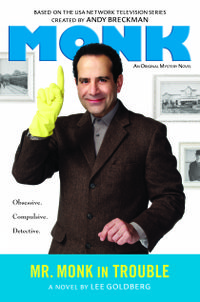 worldwide can watch. The conversation happens in real time, while the Expanded Books team directs the show from their studio in Los Angeles. You can expect a lively conversation between me at home, fans on webcams, and chat participants, while the directorial team switches between the four multiple webcams, book covers, clips from MONK & FAST TRACK, and much more. I hope you'll watch…or, better yet, take part in the fun!
UPDATE 9/26/09: We are doing a live test run of the broadcast this Sunday, Sept. 27 at 4 pm PST. Here's the link:
http://live.expandedbooks.com/channels/3/with_player. 
You are welcome to log in …or send your Skype username to info@expandedbooks.com to participate by webcam.