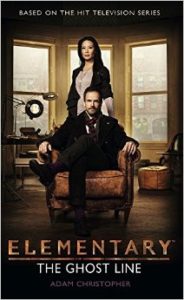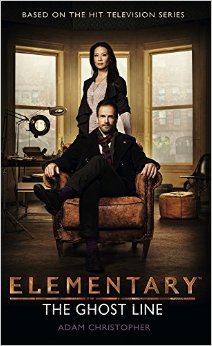 The International Association of Media Tie-In Writers, which I co-founded some years ago, is pleased to announce the Scribe Award Nominees for 2016.
Acknowledging excellence in this very competitive field, the IAMTW's Scribe Awards honor licensed works that tie in with other media such as television, movies, gaming, or comic books. They include original works set in established universes, and adaptations of stories that have appeared in other formats and that cross all genres. Tie-in works run the gamut from westerns to mysteries to procedurals, from science fiction to fantasy to horror, from action and adventure to superheroes. HALO, Elementary, 24, Star Trek, Mike Hammer, Star Wars, Shadowrun, Doctor Who: these represent just a few.
The Scribe Award winners will be announced at ComicCon San Diego in July. The exact day, time and location of the Scribes Panel including the award ceremony will be announced shortly.
IAMTW thanks everyone who sent entries, all wonderful, for consideration. Congratulations to the following nominees:
BEST ORIGINAL NOVEL – GENERAL
Elementary:The Ghost Line by Adam Christopher
Kill Me, Darling by Mickey Spillane & Max Allan Collins
Don Pendleton's Mack Bolan: Desert Falcons by Michael A. Black
24: Rogue by David Mack
BEST ORIGINAL NOVEL – SPECULATIVE
Deadlands: Ghostwalkers by Jonathan Maberry
HALO: Last Light by Troy Denning
HALO: New Blood by Matt Forbeck
Pathfinder: Forge of Ashes by Josh Vogt
Shadowrun: Borrowed Time by R. L. King
Star Trek The Next Generation: Armageddon's Arrow by Dayton Ward
Star Trek Seekers 3: Long Shot by David Mack
ADAPTED NOVEL – GENERAL AND SPECULATIVE
Backcountry by D. E. McDonald
Batman: Arkham Knight by Marv Wolfman
Crimson Peak by Nancy Holder
MANOS ­­­– The Hands of Fate by Stephen D. Sullivan
Star Wars: Dark Disciple by Christie Golden
SHORT STORIES
Mike Hammer The Strand "Fallout" by Mickey Spillane and Max Allan Collins
Shadowrun: World of Shadows "Swamp of Spirits" by Jason M. Hardy
The X-Files: Trust No One "Back in El Paso My Life Will Be Worthless" by Keith R. A. DeCandido
The X-Files: Trust No One "Dusk" by Paul Crilley
The X-Files: Trust No One "Non Gratum Anus Rodentum" by Brian Keene
The X-Files: Trust No One "Statues" by Kevin J. Anderson
AUDIO
Dark Shadows "Bloodlust" by Alan Flanagan, Will Howells and Joseph Lidster
Dark Shadows "In the Twinkling of an Eye" Penelope Faith
Doctor Who "The Red Lady" by John Dorney
Doctor Who "Damaged Goods" by Jonathan Morris
Pathfinder Legends: "Mummy's Mask: Empty Graves" by Cavan Scott