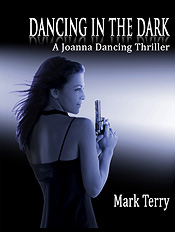 A few days ago, I talked about how successful Joe Konrath has been on the Kindle and I argued that he's an exceptional case. Well, now author Mark Terry shows us the flipside. He's put five books on the Kindle, a mix of out-of-print and unpublished stuff. So farthis month he has sold 30 books and earned $29. And that's an uptick on his previous month's sales. He writes, in part:
Honestly, I don't know what to make of Joe's success. Joe says he doesn't know why some of his e-books sell great and others don't. I don't know why DANCING IN THE DARK sales seem so sluggish even though it's been out for months.

[…]I'm pretty unsold on the idea of people who can't get traditionally published just e-publishing, but a number of people have done it successfully. Maybe it all depends on what you want out of it.

Let's put it this way. On the basis of what I've seen so far, I'm still leaning strongly toward traditional publishing venues.
People who look at Joe's success or, to a far lesser degree, mine publishing books on the Kindle and think that our sales are the norm are in for a rude surprise…particularly if they don't already have an established following or strong name recognition. Sure, there might be a handful of exceptions out there, but that's what they are, the exceptions. Sadly, I believe Mark's experience is closer to the norm for the majority of authors self-publishing their work for the Kindle.