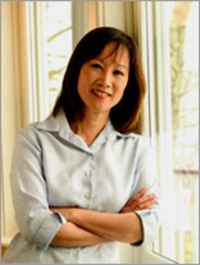 Tess Gerritsen perfectly captures my life in her blog today:
Night before last, I woke up in a sweat. I couldn't get back to
sleep because I was having an anxiety attack about my next book. Oh,
it's nothing new — I have these from time to time, and sometimes I'll
lie awake for hours, mulling over what's wrong with my plot, whether
I'll be able to fix it, whether I'll meet my deadline. When I finally
do fall asleep, that anxiety follows me in the form of dreams. Mine
usually involve showing up at school for a test and suddenly realizing:
I FORGOT TO ATTEND ANY CLASSES! But I know what those dreams are
really all about: how the writing is going.

No matter where I am or what else I may be doing, this job is never far from my mind.

[…]I can be sitting on a beach on vacation, yet I'll never really relax
because I know that there's a half-written novel waiting on my desk and
I have only a few months to finish it. I can't remember the last time
I really, truly let go of the job.
She's writing about herself, but she could just as easily be writing about me. I can't remember the last time I didn't feel the pressure of a book or script deadline or spent my "free time" thinking about a story I was working on or a plot I was supposed to come up with. When I wake up at 3:30 am with jet-lag, the thoughts that keep me from getting back to sleep always involve a plot point or anxiety about meeting a deadline. I'm not complaining, far from it. It's just nice to know that I'm not alone.