I've taken Joe Konrath's advice and have been tinkering quite a bit with my covers…and discovering that it makes a big difference in sales. Here was my original cover for MY GUN HAS BULLETS: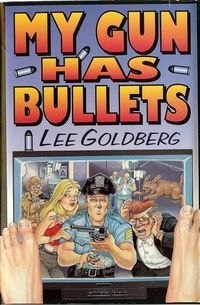 It was the dust jacket on my hardcover and I didn't own the rights to the art, so I asked my sister to create a new cover for me. I loved what she came up with. I thought it looked classy and professional. Here it is: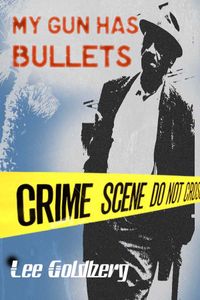 But I wasn't selling as many copies as I thought I could.  I just assumed people weren't responding to the book. But Joe blamed the cover, he said it was too bleak, too busy, it didn't pop. So as much as I liked that cover, I put the old one up for a while. Sales went up slightly, which got me thinking maybe another change couldn't hurt. So I created a new cover myself using stock photos (which I licensed) and Microsoft Paint It…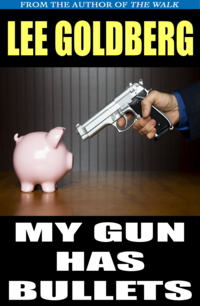 And sales have shot up. I sold 204 copies of MY GUN last month and I am already up to 170 this month. That means I've gone from selling about six copies-a-day to ten. Encouraged, I've changed the cover and title of BEYOND THE BEYOND. Here's the original cover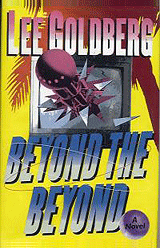 Here's the second one I tried: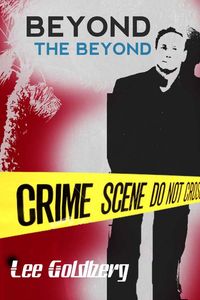 And here's the one I have now.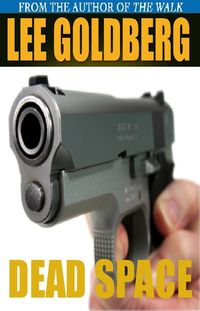 I sold 70 copies last month…and I am already up to 60 now. I am still not selling as many as I would like, but at least it's cropping up. The new cover has only been up for a few days, so it's too soon to tell how it will pan out. 
Meanwhile, again on Joe's advice, I scrapped the cover of THREE WAYS TO DIE. Here's the original: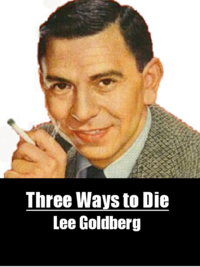 And here's the first version of the new one, which was up last month: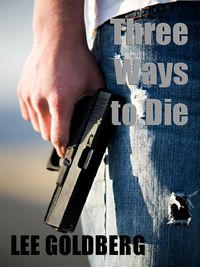 And here's what I've got now, which has only been up for a week or two: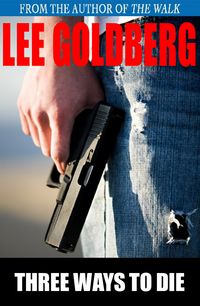 In addition to spiffing up the cover, I also jacked up the price from 99 cents to $1.99. As of today, I've sold 109 copies…so I am on track to sell just as many copies as last month (207) but I'll earn more money. I think the new cover has a lot to do with it.
I've also played with the cover of THE MAN WITH THE IRON ON BADGE. Here's the publisher's cover: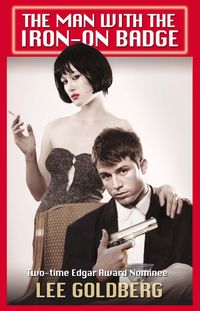 Here's the first one I put up last month: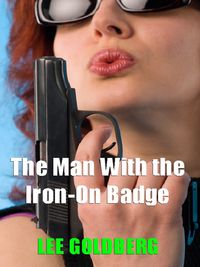 And here's the revised cover I've got up now.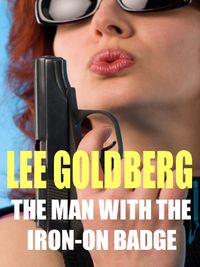 I sold 160 copies in March, so far I've sold 145 this month. Sales are definitely up.
But that's not the whole story. All of this cover-tinkering was sparked by another experiment, also initiated by Joe, but I will tell you more about that later…
That said, this is shaping up to be my biggest Kindle month ever. As of 7 pm tonight, I have earned $810 in royalties. If sales continue at this rate, and that's a big if, I could reach about $1400 this month. But I will certainly top the nearly $1000 I earned in March.