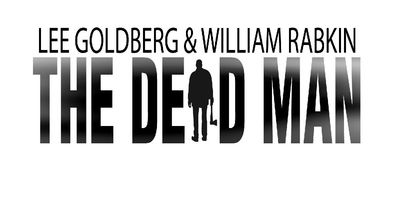 Okay, I can finally reveal some of the big news I've been dying to share with you… 
I am thrilled to announce that Amazon's Thomas & Mercer imprint has picked up THE DEAD MAN series in a unique and exclusive 12-book digital & print deal … with an option for more. But that's not all. Brilliance Audio will be also be rolling out their own editions of the books.
The five books that we've already published — FACE OF EVIL, RING OF KNIVES, HELL IN HEAVEN, THE DEAD WOMAN, and THE BLOOD MESA — will be re-released in the days leading up to Halloween … so keep your eyes peeled for great offers.
The sixth book in the series will be released in November and will be followed each month by another new adventure in the continuing saga of Matt Cahill, a man resurrected from the dead to battle evil among us that only he can see.
Amazon will also be releasing three-book compilations of THE DEAD MAN series in trade paperback (as well as in specially priced digital editions). The release dates of the first compilation, and the Brilliance Audio editions, have not been determined yet … but we're hoping they'll be ready for Christmas.
Bill Rabkin and I will continue to run the series, which we're writing with a terrific group of action, horror, mystery, SF and western authors, like James Daniels, David McAfee, James Reasoner, Harry Shannon, Joel Goldman, Mel Odom, Jude Hardin, Lisa Klink, Mark Ellis, Matthew Mayo, Joe Nassise, Bill Crider, Matt Witten, Marcus Pelegrimas, Burl Barer, and Phoef Sutton.
And we couldn't have hoped for a better partner than Amazon's Thomas & Mercer. I just returned from meeting with the Thomas & Mercer team (including editors Terry Goodman and Andy Bartlett) in Seattle and was blown away by their creativity, enthusiasm, and eagerness to see THE DEAD MAN reach its full potential. They get exactly what Bill and I are trying to do with this series.
And what is that, you ask?
We want to capture the spirit of the "men's action adventure" paperbacks of the 70s and 80s – short, tightly-written books full of hard-boiled heroes, outrageously sexy women, wild adventure, and gleefully over-the-top plots – and reboot the genre for a new generation that maximizes the potential of the Kindle.
And with Thomas & Mercer behind us, I don't see how we can fail.