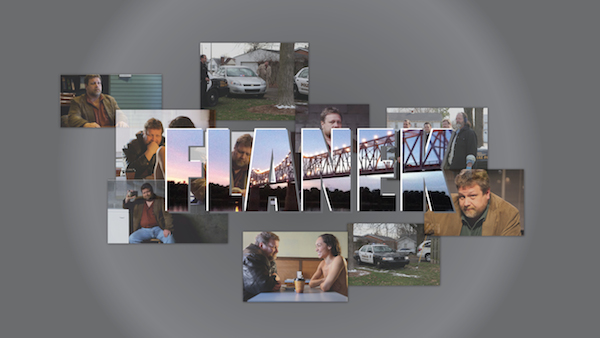 Bud Flanek is a rumpled, amiable, deceptively low-key homicide detective on the Owensboro, Kentucky police force, the hero of three short, funny mystery movies that now have their own YouTube channel.
Nobody set out do a series of movies about the character… it was a happy accident. It began when Zev Buffman invited my friend David Breckman, the outrageously talented MONK writer-producer-director, to be a guest at the International Mystery Writers Festival at Riverpark Center in Owensboro a few years back.
David came up with the brilliant, insane idea of writing, producing, and directing a short film using primarily local talent … all during the course of the festival… which was, if memory serves, ran just four days. Amazingly, he pulled it off. The result was Murder in Kentucky, a twenty minute short starring Todd Reynolds as an unnamed homicide detective who solves a murder that happens during the rehearsal for a live-radio theater show. I loved it. But for reasons too complicated to go into, mostly technical, the movie only screened once and wasn't seen again for several years (but don't worry, there's a happy ending to the tale).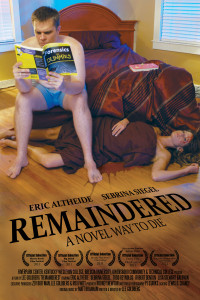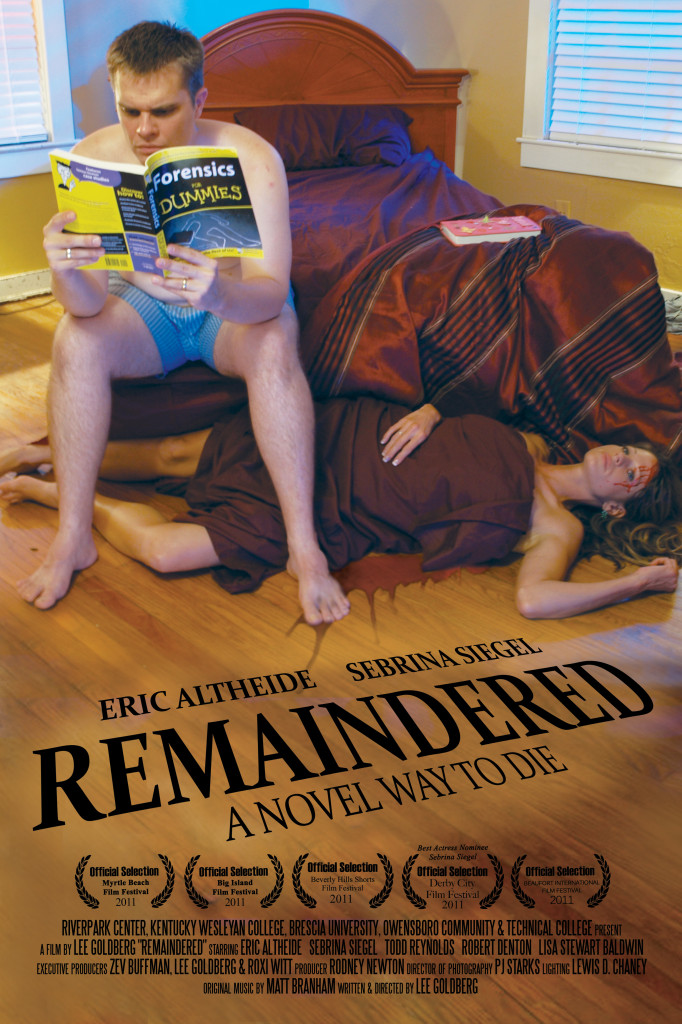 Not long after that, Zev invited me to write & direct a short film in Owensboro. I decided to adapt my short story Remaindered, which had been published to some acclaim in Ellery Queen Mystery Magazine, and was about a once-famous author on a miserable, last-ditch book tour that leads to murder. I cast Todd to play Bud Flanek, a homicide detective who appears late in the story. Although Flanek wasn't intended to be the same character as the one Todd played in Murder in Kentucky, that's what he became, main because he was the same actor playing a cop in the same town in the same wardrobe. And it helped that my cop had pretty much the same personality and attitude as David's unnamed lawman.
Remaindered became a hit on the national film festival circuit, winning awards and rave reviews, including praise from writer-producer William Link, co-creator of Columbo, who loved Todd's performance and christened Flanek "The Kentucky Columbo." Wow.
So when Riverpark asked me to do another film, I knew I had to bring Todd back as Flanek. I adapted another short story of mine, Bumsicle, and recrafted it with Todd Reynolds in mind. Unlike Murder in Kentucky and Remaindered, though, Flanek was very much the center of this story, which was darker than the other two, but still had a few laughs.
Bumsicle also became a hit on the festival circuit and garnered lots of praise. After a year on the road, we brought the film back to Owensboro and screened it outdoors in a triple bill with Murder in Kentucky and Remaindered, drawing a crowd of over 500 people.
After that, we knew we had something special and decided to create a channel devoted to Flanek on YouTube. But first we had to tweak Murder in Kentucky a bit, which had poor sound (due to cheap equipment) and temp music lifted from Bonnie Raitt (due to the very hurried production schedule… did I mention it was written, produced, and shot in just four days?). So Firelight Entertainment Group in Hawesville Kentucky, with whom I shot Bumsicle and the Dead Man music videos, remastered the sound on Murder in Kentucky, and replaced the music. To tie the short into the series, I asked singer-songwriter Matt Branham, who did the score for my two films, to write & perform a new end theme song expressly about Flanek…"Nothing Fun About Murder"
..he even manages to mention Monk!
Now the Flanek channel is live with all three movies. Our hope is to whip up enough enthusiasm for the films to merit the funding of more short Flanek mysteries, perhaps even a webseries of 20 minute episodes. It's in your hands.
So if you like the movies, please please PLEASE leave comments on our FLANEK channel, "like" our Flanek Facebook Page, and spread the word to all your friends!