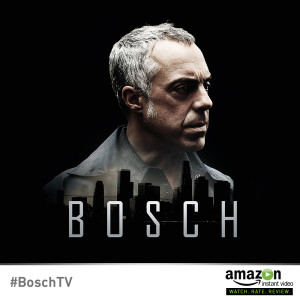 In today's New York Times, authors Douglas Preston and many big-name authors, took out a full-page ad supporting Hachette in their dispute with Amazon. As I mentioned in a blog post yesterday, one phrase really bugged me:
"As writers–most of us not published by Hachette–we feel strongly that no bookseller should block the sale of books or otherwise prevent or discourage customers from ordering or receiving the books they want."
But Doug, his co-signers, and the Author's Guild haven't shown that same outrage, or any concern at all, about booksellers boycotting books from Amazon Publishing, a practice that has been going on openly for years.
That's a double-standard.
I believe that the Authors Guild, and guys like Doug and his co-signers, shouldn't support one retailer's right to carry whatever title they want…for whatever reasons they want…and not Amazon's right to do the same thing. That was my point in yesterday's post. Doug's argument was disingenuous. This dispute is not about what's best for either authors or readers.
My post sparked a lively and friendly debate on my Facebook page, where several people pointed out that booksellers aren't going to stock books published by Amazon, a company they see as their competitor. Some people also pointed out that many booksellers feel betrayed by authors who signed with Amazon Publishing. Furthermore, some booksellers felt that authors who signed with Amazon Publishing showed a fundamental lack of concern for the future of the booksellers who've supported them for years.
I don't think that's a fair or accurate characterization. Many of the authors now published by Amazon Publishing were either dropped by their publishers (and thus radioactive as far as other publishers are concerned) or were offered terrible contracts that ultimately pay below minimum wage. Amazon Publishing has revived the careers of hundreds of mid-list authors who otherwise would be finished in publishing…or forced to take crap contracts that they can't live on just to remain in print. I believe it's wrong for any bookseller to see it as a betrayal if an author chooses to take an Amazon Publishing contract in order to continue supporting his family and to stay in print. By the same token, I can understand, emotionally and on principle, why a bookseller wouldn't want to carry Amazon Publishing titles. I don't resent any bookseller for making that choice.
And yet…there's a double-standard among booksellers, too, about what constitutes "betrayal."
Michael Connelly's TV show BOSCH, based on his Harry Bosch books that booksellers have lovingly handsold for years, is exclusive to Amazon. You have to be a member of Amazon Prime, or rent episodes from Amazon, to watch it.
I haven't heard any booksellers accuse him of "betrayal" or insensitivity to booksellers for taking his show to Amazon. In his case, making that choice wasn't about paying his mortgage or saving his career. And I bet booksellers will continue to sell his Bosch books….and when tie-in editions of the Bosch books come out with actor Titus Welliver on the covers, bookstores will sell those, too, even though they will be promoting BOSCH, and drawing new viewers to an Amazon-exclusive TV show.
But those same booksellers won't carry Amazon Publishing books by critically-acclaimed, award-winning mystery authors like Harry Hunsicker or Alan Russell or G.M. Ford.
The difference?
Most Amazon Publishing authors are mid list. Michael is a huge, bestselling author, so they'd be taking a financial hit by not stocking his books…and would piss off their customers. Michael is also one of the nicest guys on the planet, who has supported indie booksellers for decades with in-store signings and drop-shipped signed books. I can't think of anyone who doesn't like and admire Michael. I certainly do. There's enormous, well-deserved affection and admiration for Michael, so booksellers wouldn't think of hurting his feelings by not stocking his books as a stand against Amazon. If anything, they have expressed nothing but happiness that Bosch is finally coming to the screen…though it's exclusively through Amazon.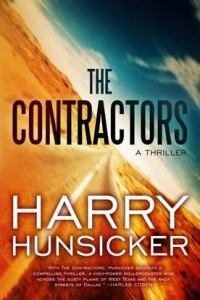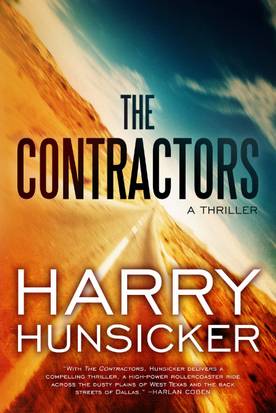 On the other hand, there's Harry Hunsicker. He's an award-winning, critically acclaimed novelist that booksellers enthusiastically hand sold.. and who, in return, has supported booksellers for years, both as an author and also as executive director of the Mystery Writers of America. And he's also one of the nicest people you will ever meet. But most bookstores won't carry him anymore, because he's published by Amazon. The difference is, it's easy to boycott Harry. Or Alan Russell. Or G.M. Ford. They are midlist. It's not so easy to boycott Mike. He's a superstar.
But if booksellers were to boycott Michael's books because the BOSCH show is exclusive to Amazon, you can bet there would be widespread outrage from the Authors Guild, and all of the authors who signed that New York Times open letter today. But when booksellers boycott Amazon Publishing's books, and hurt hundreds of authors, that's okay as far as Doug Preston, his co-signers, and the Authors Guild are concerned.
That's a double-standard.
I am not saying Amazon is right in the Hachette dispute, or that booksellers shouldn't be able to choose what books to stock or how to price them. But I am saying that Doug's stance, and Author United's, and the Authors Guild's, is hypocritical and disingenuous. And that booksellers who accuse authors of "betrayal" for signing with Amazon Publishing are wrong, too. It's a complex issue, one that neither side can boil down to a simple argument…or simple villains.