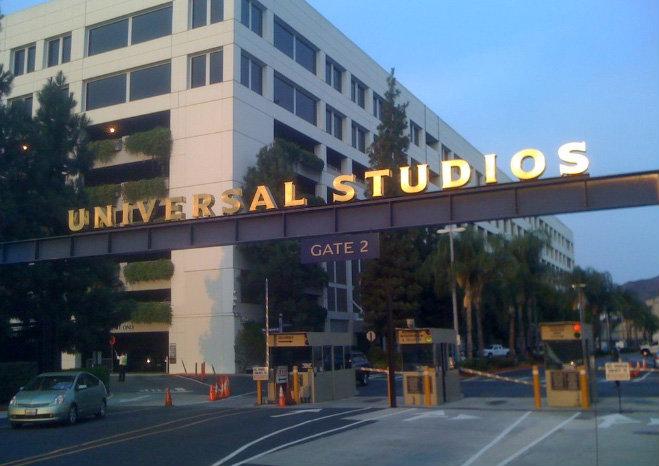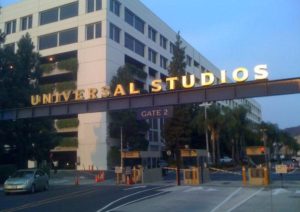 People are always writing me for advice about TV and publishing, not that I have any great wisdom to impart. But that doesn't stop me from replying anyway.
Hello Mr. Goldberg:
I was referred to you by a friend of your friend XYZ…I am 64 years old and I have a screenplay that desperately needs a place to go, and your name was delivered as the unquestionable favorite.  Please let me know if you might be able to provide me any guidance or wisdom. Should you not be able or interested, (she tries to put away that big pouty lip), your suggestion of someone else would be greatly appreciated.
Unfortunately, I don't have good news for you. In fact, I have very discouraging news for you. Everybody in L.A. has a screenplay they want to sell. You are one of thousands…and you're competing with them all, inexperienced and experienced screenwriters alike. I'm neither an agent nor a studio exec, so there's really nothing I can do for you. I don't know of any agents who are taking on new clients (they are having a hard enough time selling the scripts written by the experienced clients they already have).
The best advice I can offer is for you to contact the Writers Guild of America to see if they can give you a list of signatory agents who are accepting unsolicited screenplays. The other thing you should be aware of is that ageism is rampant in Hollywood…and if you haven't already established yourself in the business by 30, you are considered elderly and out-of-touch with popular taste 🙂 I'm 54 and feel ancient when I go into meetings…and despite my extensive credits, it's still a hard sell for me. I'm just telling you this so you realise that you're facing a very steep, uphill battle.
I am sure you get a lot of emails and maybe this may not reach you, but here's hoping. I am an aspiring actress/model and went to a meeting with XYZ at Culver Studios last week. He claims to have been a director/producer for NBC/Universal but the IMDB just doesn't seem legitimate. He also claims to be married to actress XYZ but there is hardly any information on her either.

He says he wants me to come and work for him and learn the business to become an assistant producer and star in his upcoming movies, but things just aren't adding up. I called NBC Universal and asked them if his name was on the employee list and was not.  Due to all of the scams and human trafficking which he spoke a lot about, I want to be safe. Do you know how I can navigate safely through this industry and or have any advice for me on how I can obtain legitimate information and backgrounds on producers and directors?

Well, it sounds like you already checked this guy out and learned that something is very fishy. His picture on Imdb also seems amateurish to me… as if by standing beside the studio gate, which anybody can do, he's trying to confer legitimacy on himself. I'd steer clear of him. Keep in mind, anybody can rent studio space. Just because their office is on a movie studio lot does not mean they are legitimate. In addition to imdb, you can check out producers with the PGA (Producers Guild of America) to see if they are members… or, if they are writer/producers, you can check with the WGA (Writers Guild of America) to see if they are members (or if their companies are guild signatories). You can find out if a director is legit by contacting the DGA (Directors Guild of America) and seeing if he or she is a member. If they are offering you acting jobs, check them out with SAG (Screen Actors Guild) to see if they are signatories or if there are any issues with their company that the union knows about. Lack of produced credits on imDb and non-membership in one of those guilds would raise a big red flag for me.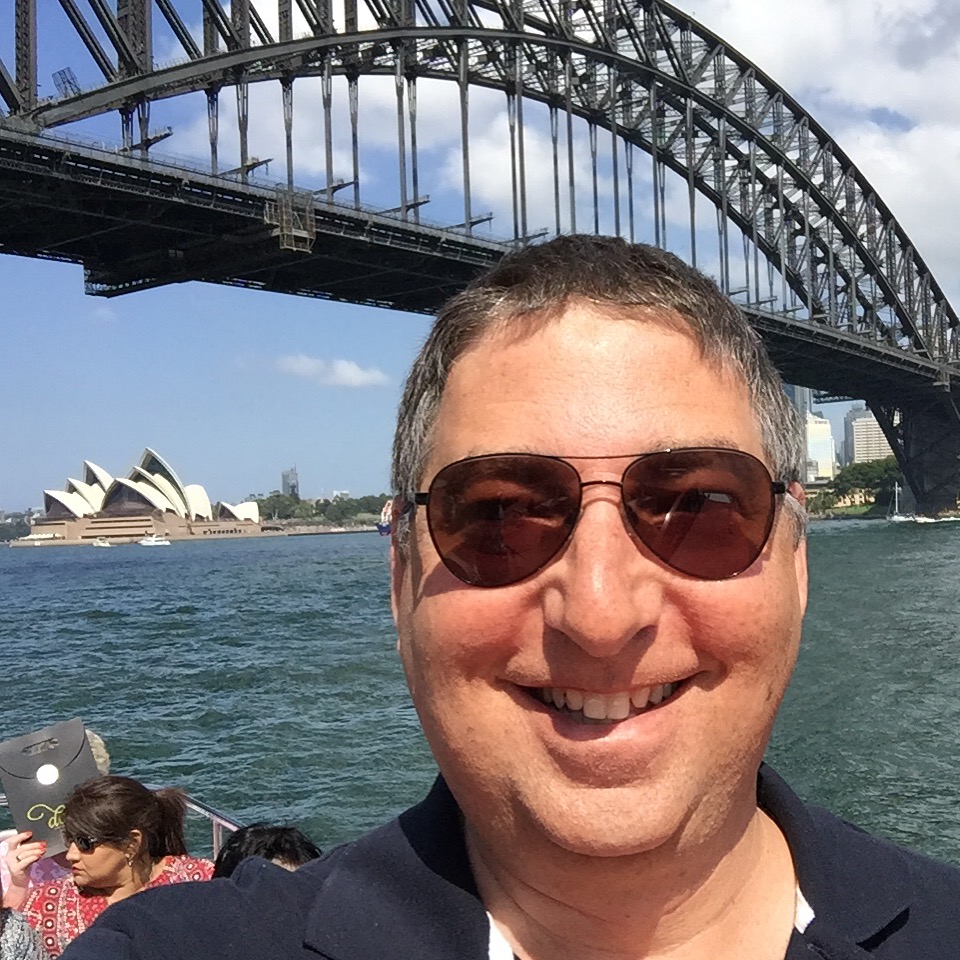 Nothing beats "boots on the ground" for researching locations for a book. I always pick up details that no guidebook, or Google Earth trawl, will turn up. Not only that, but I love to travel to new places…here or abroad. I just returned from a three week trip to Australia and New Zealand to research the as-yet-untitled sixth Fox & O'Hare book.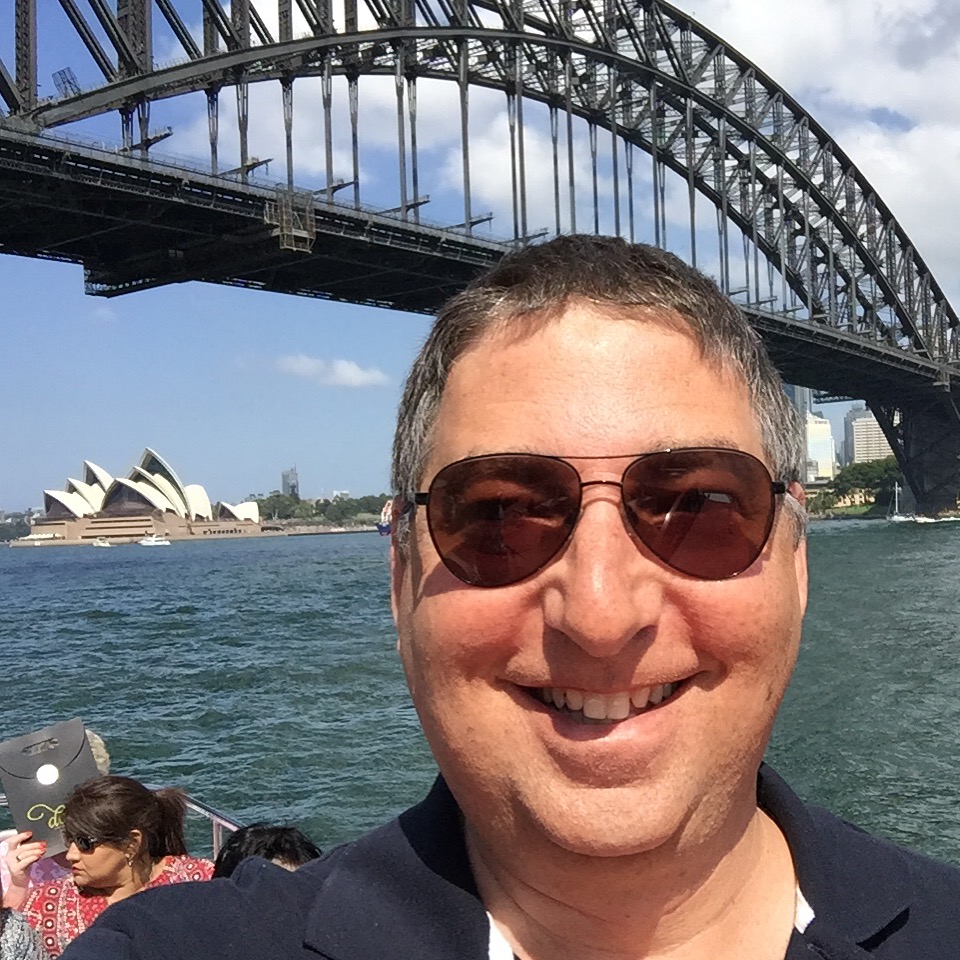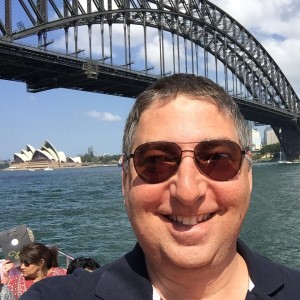 My travels this time took me first to Sydney (and Manly Beach and Bondi Beach), where everyone was too damn good looking. Even the old people looked like models. All the women seemed to be wearing black… my theory is that they were morning all the fat, imperfect friends and relatives that had been exiled from the city. After three days roaming Sydney, we headed off to Brisbane, where I was relieved to see not everybody was perfect. My wife desperately wanted to see some Koalas, so we went to a local reserve where we could hold the cuddly animals and get up-close-and-personal with kangaroos. We roamed the city on foot and by ferry, then rented a car and headed off to explore the Gold Coast one day and the Sunshine Coast the next. The two coasts couldn't be more different. The Gold Coast highly developed, with skyscrapers, high-end stores, and endless beaches…while the Sunshine Coast is more laid-back, less developed, but also with long, flat seemingly endless beaches.
From Brisbane, we flew on Emirates to New Zealand. I've never been on an Emirates plane before and was amused by the wood-grain trim around the portholes and the faux-wood toilet seats in the unusually spacious lavatories. We were welcomed in both Auckland (and later in Wellington) by cousins of actress Alexia Barlier, who was one of the stars of my movie FAST TRACK: NO LIMITS.  We spent a day roaming around Auckland on foot, then the following day we took a boat out to Waiheke Island, rented a car, and explored the entire island. We managed to visit all of Waiheke's beautiful beaches and even visit two wineries for meals and some wine-tasting.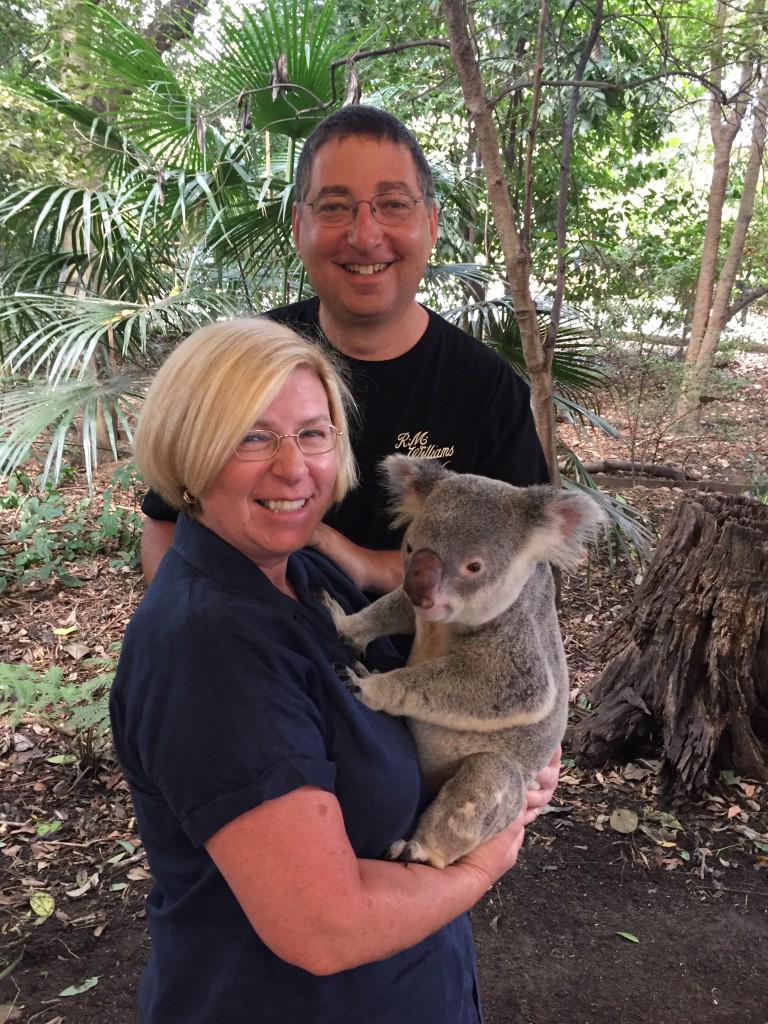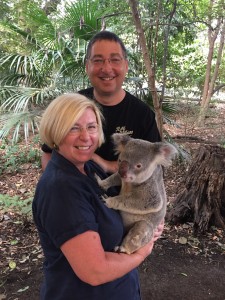 We arrived in Wellington in time to enjoy the final day of Cuba Duba, a  vibrant street fair, and were met by more of Alexia's cousins, who introduced us to the city and entertained us in their incredible, hillside home, where they have breathtaking views of the city. We also met up with Jeroen Ten Berge, the artist who designed the covers for my DEAD MAN books, WATCH ME DIE, KING CITY, McGRAVE, and many other titles. He showed us around and it was a real treat to see the city through his eyes. After that, we rented a car and explored the countryside and the coast on our own, catching some dramatic vistas along the way.
Then it was back  to Australia for a few days in Tasmania, where we explored the city of Hobart and followed the so-called Convict Trail, soaking up the dramatic history of the island…and its roots as a penal colony. We also visited the bizarre, controversial, stunning, and unforgettable MONA Museum…which was like visiting an art galley designed by SPECTRE.
The entire trip was a fascinating and inspiring experience. I'm looking forward now to delving into the history of Australia, Tasmania and New Zealand, searching for those nuggest that will make the places, and the characters who live there, come alive in Nick and Kate's next adventure. I took hundreds of photos that I can use to refresh my memory as I write. Here are just a few…